Hi!!!
Today my CD goes out: Yuki Special Christmas
I will explain well tomorrow you of thing he treats!
I now have to race in bed that is late!
I leave you with the cover!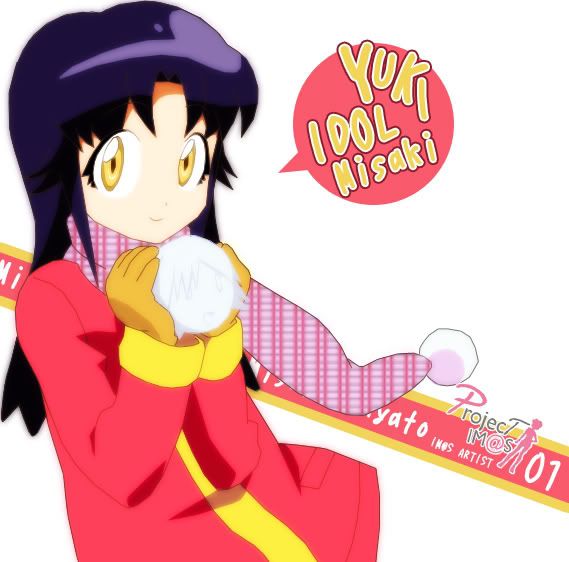 BYE~Misaki
Hi!!!
Today I am happy!
This calls post him "Today" because I don't have a lot of imagination to the 04.17 am!
The forum of JunJou-Romantica.com is all right!!!
Let's be already quite a lot consumers and write!
I didn't hope for there anymore!
Now am hocking me in to end in hurry the site!
Have also decided for opening a Fan Club on Usagisan!
<< Usagisan you are happy? >>
<< ..indeed stupid... >>
Let's not get along today!
(She admits him I talk to Usagisan ù.ù)
I have made two new photos with my hair-style in "Decora Style":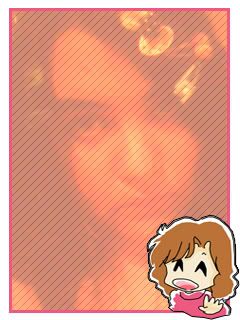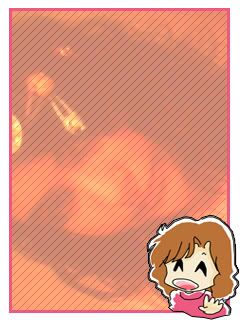 Ok.. ok.. I am not nice at all!
But doesn't care! The hairpins him that they are nice!
Have added under also another friend Katho to the list other artist!
Soon I will also make a topic for her!

Now I have to go!
I start me drawing the sites!
BYE~Misaki
Hi!!
Today the vacations of Christmas are initiated!
To school have recovered the assignments of mathematics and italian!
To house we have made the tree all and four after so many years that
I did alone it with Mimichan (my mother).
Tomorrow with the light I photograph it!!
Today have created a new layout for the forum of JJR!
www.junjou-romantica.com/forums
click here
Have also inserted the post of wish Christmas!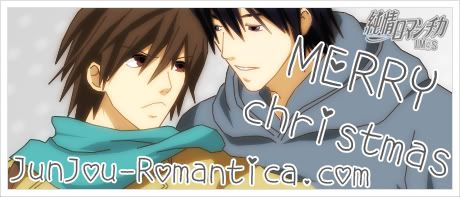 Now I already have to stop writing because I have to continue the sketches for the site!
(correct ah has finally activated
me deviantart
!)
I leave you with another mythical photo of my daily Kiba Cosplay!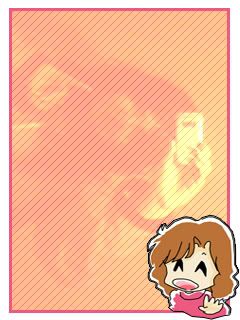 BYE~Misaki
Hi!!
This post is devoted to one friend of mine: Ayase!
be a great draftsman I invite you to visit her containing blog her sketches!
Este post es dedicado a uno a mi amiga: ¡Ayase!
¡Es una gran dibujante os invito a visitar su blog continente sus dibujos!
I have added under also his link in the menu to the section "Other Artist".
BYE~Misaki
Hi!!
I have brought some changes to the template!
[original] OLD Header: http://templates.blog.fc2.com/template/winter_girls/header.gif
[original] OLD BackGround: http://templates.blog.fc2.com/template/winter_girls/bg.gif
The new version have entirely drawn her me with the mause on photoshop!
It is based on a anime Bl Yaoi: JunJou Romantica
In this case she is inspired to the couple JunJou Egoist (HirokixNowaki).
Create CG-Sketch of Hiroki:
The base of the html and the CSS they have remained those of the old template, therefore for that the copyright remains to the creators of FC2.
I hope that you like the new one!
BYE~Misaki
I am Misaki (Michi)!
I am 17 years old and I come from Italy.
What I can say of me hmm.. I would like to make the manga-ka, I like the anime, the manga and the games. Have fixed with the XBOX360!!
I like indeed so much the game Oblivion!!
I also have two sites on anime:
JunJou Romantica: www.junjou-romantica.com
ProjectIM@S: www.projectimas.com
For now I don't have other to say talk to you soon!
(Thee-eeh this is my photo in Kiba Cosplay version!)
BYE~Misaki